If
you hang around with the 55 Flash Fiction Friday crowd, you probably already know this lady. If you don't, then let me introduce her. This is a milestone birthday for our very own
Lime
of
House of Lime
. She's passing over the big four-oh threshold today, and I'm hoping ya'll wll take a second and sign this virtual birthday card here. In her words, "I'm pushing 40 and trying to decide what to be when I grow up. Then again, why grow up?"
Well, she's not "pushing 40" now... it's pushing back!
Happy Birthday girl... and welcome to the back side of 40.
---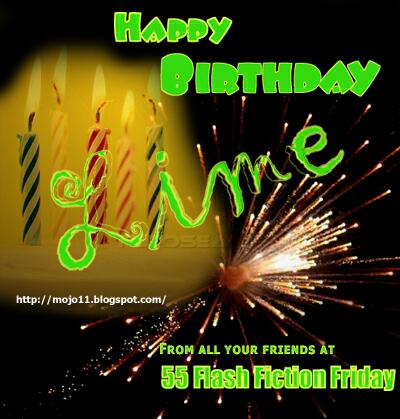 ---